Vintage Vogue Strung Ginny BERYL STUNNING Vogue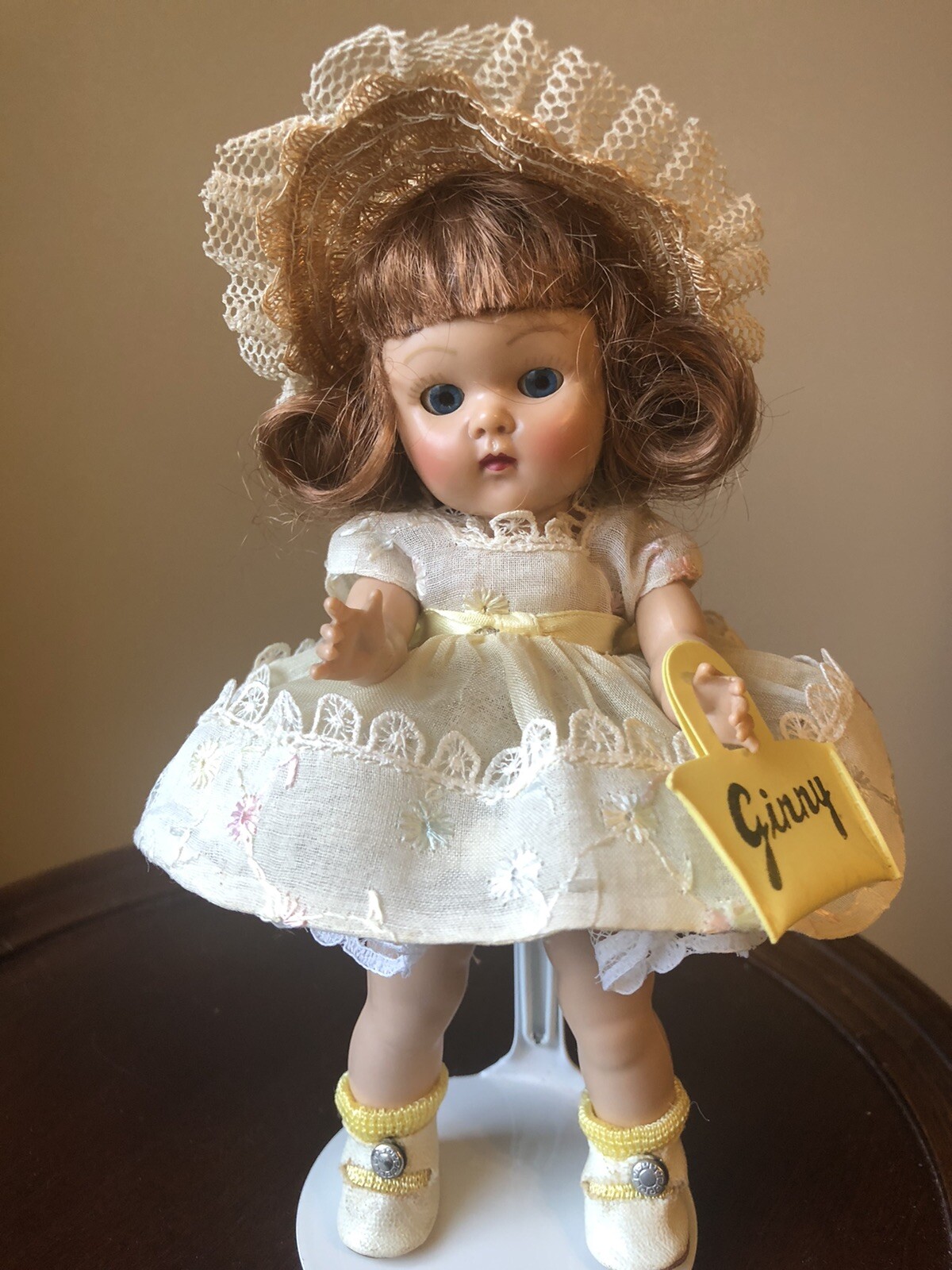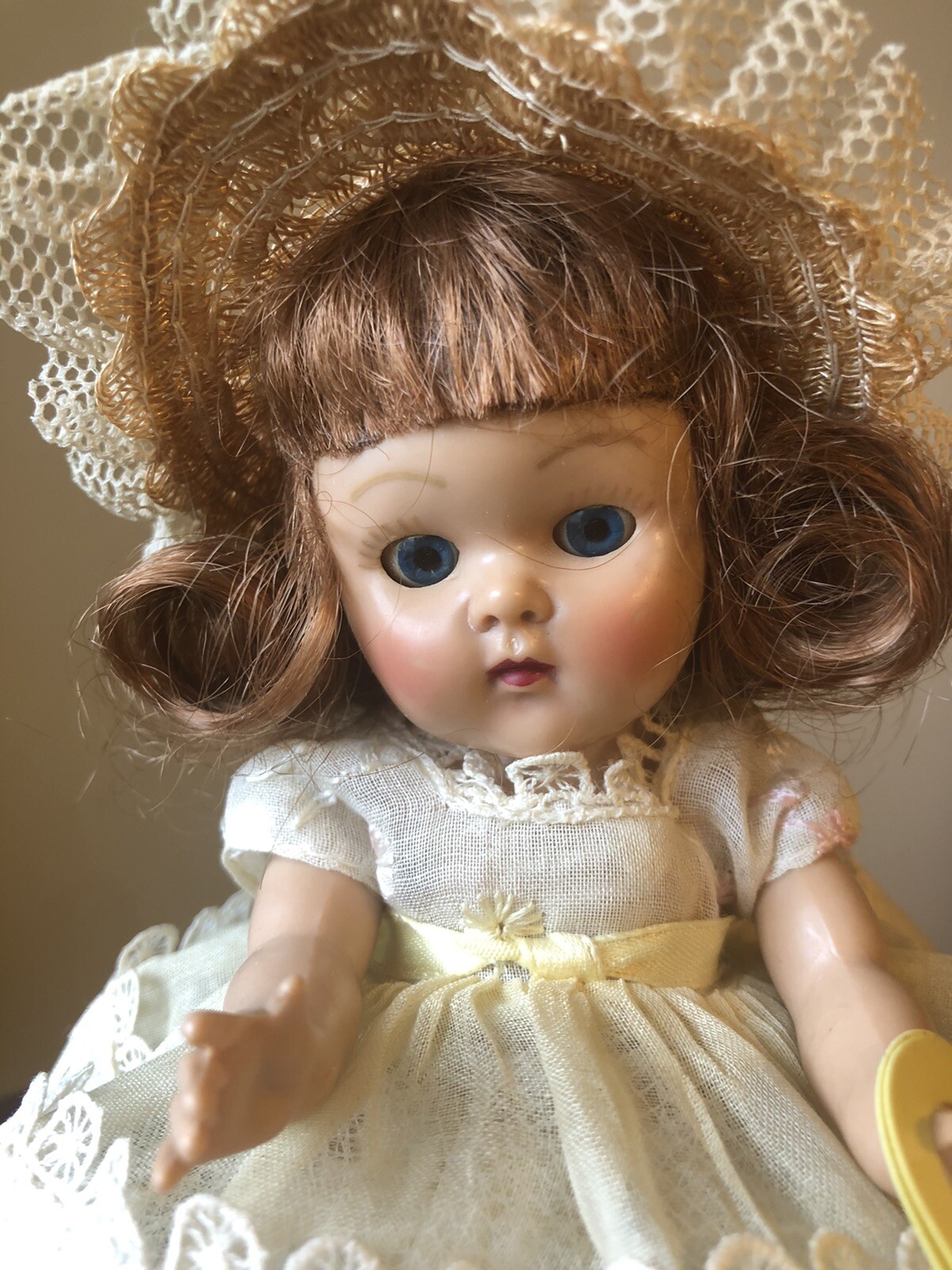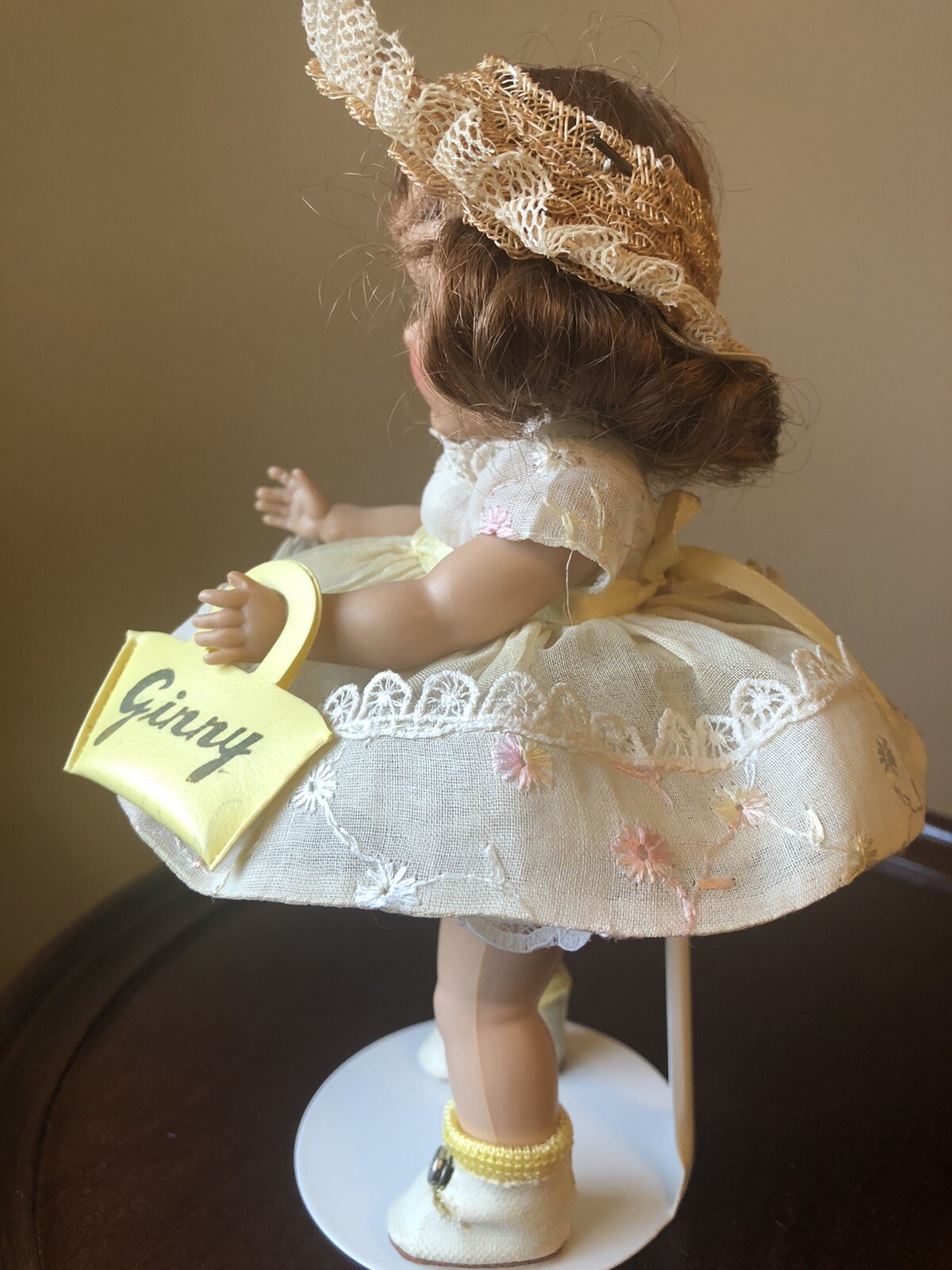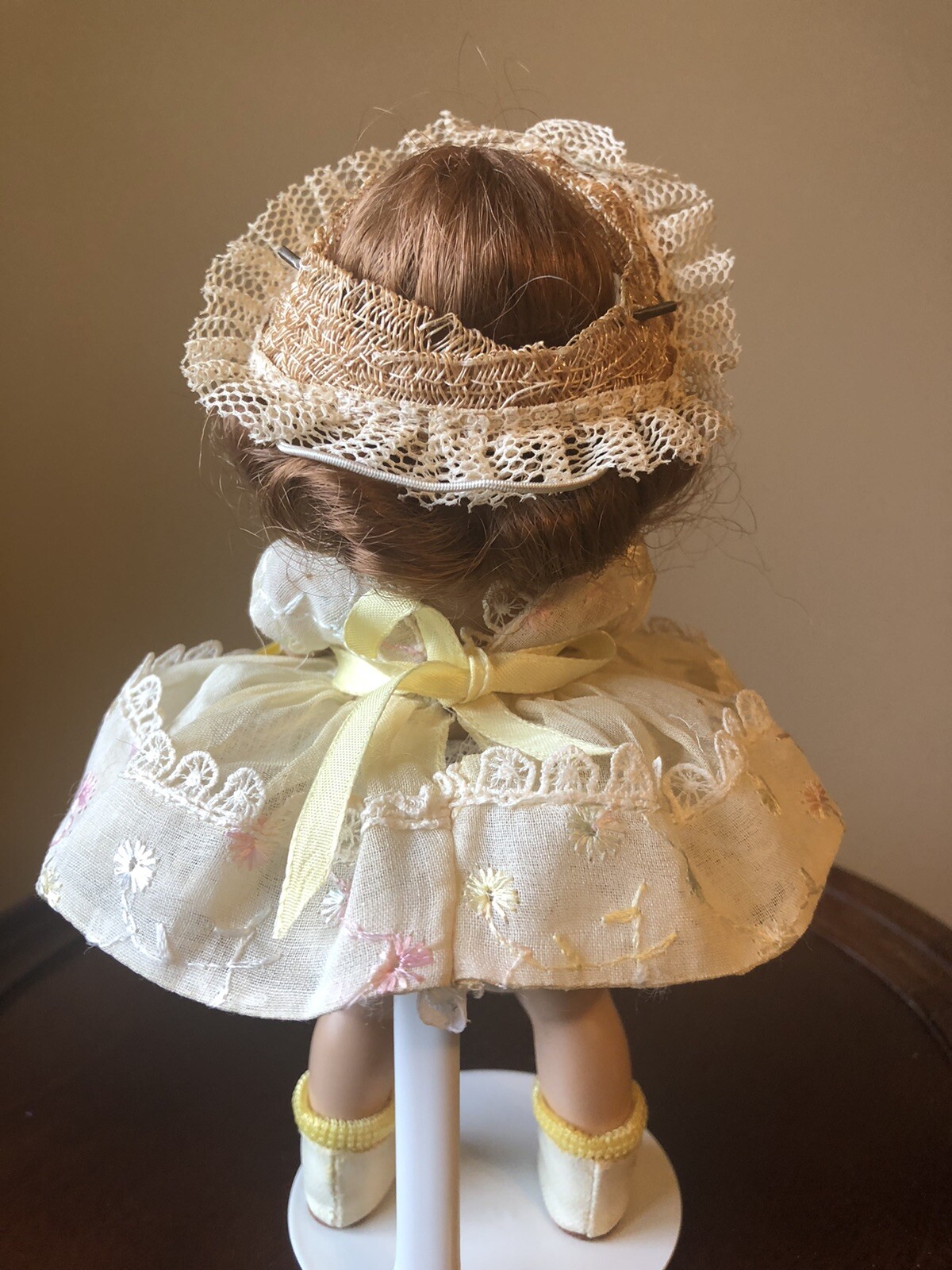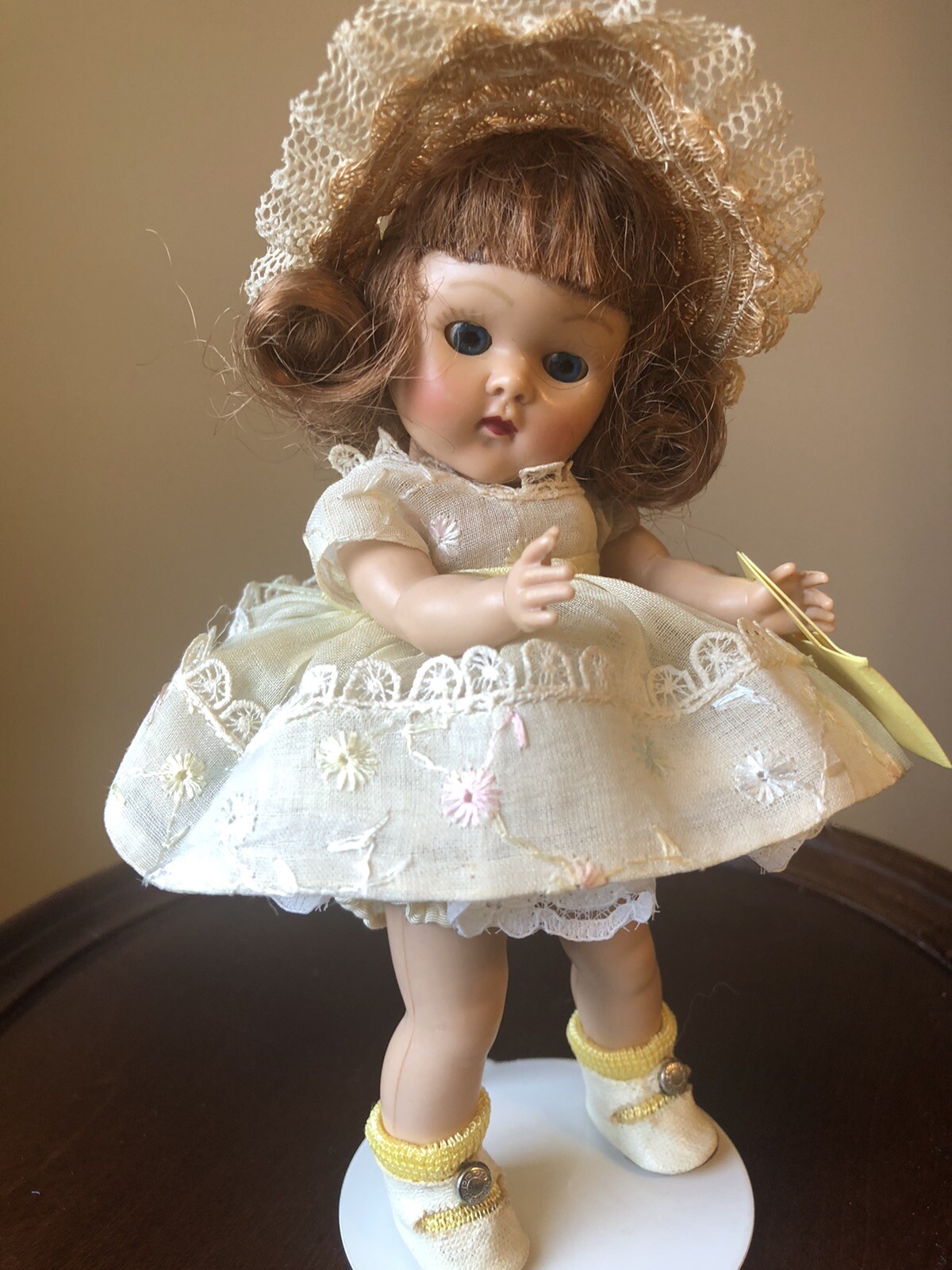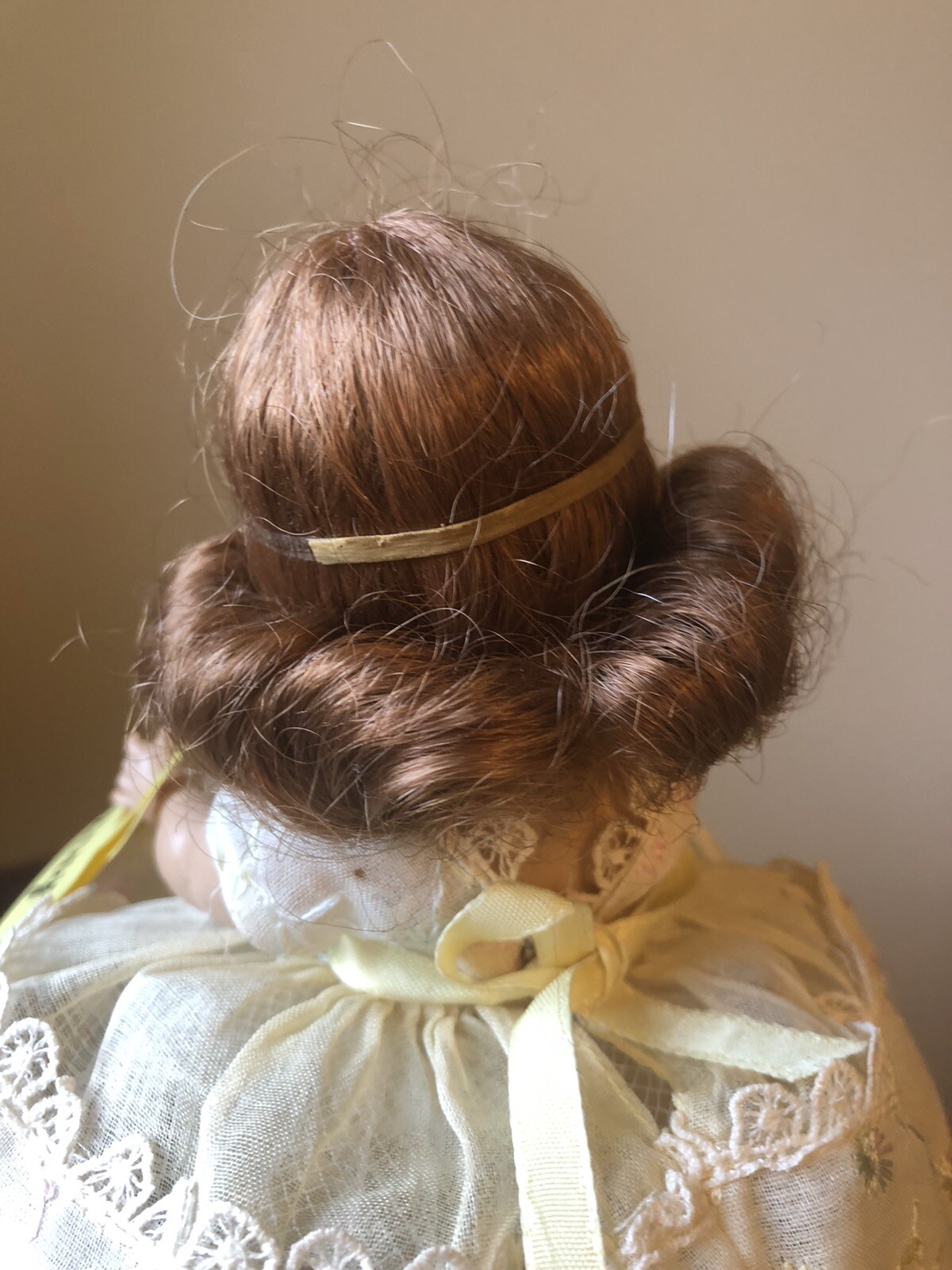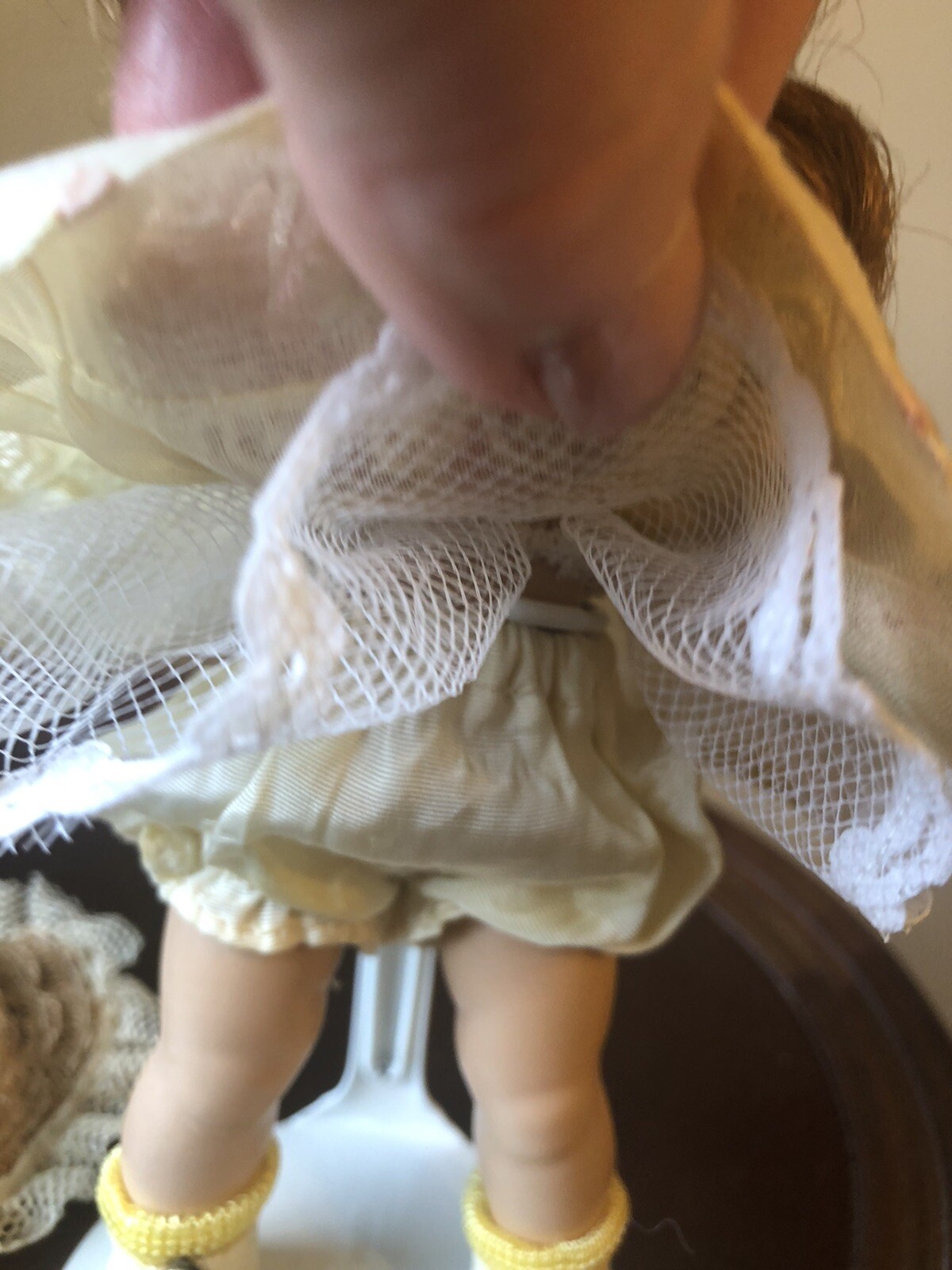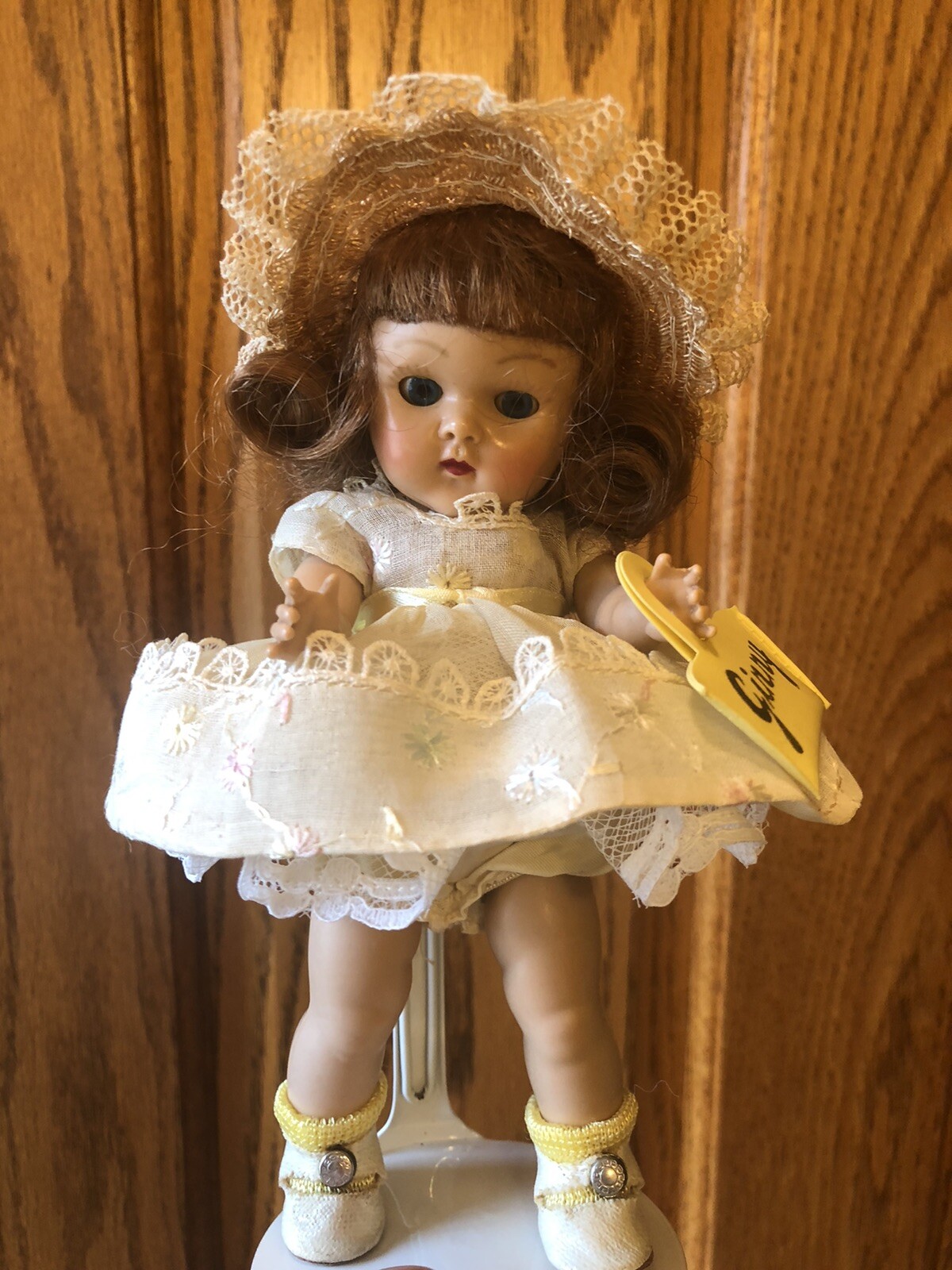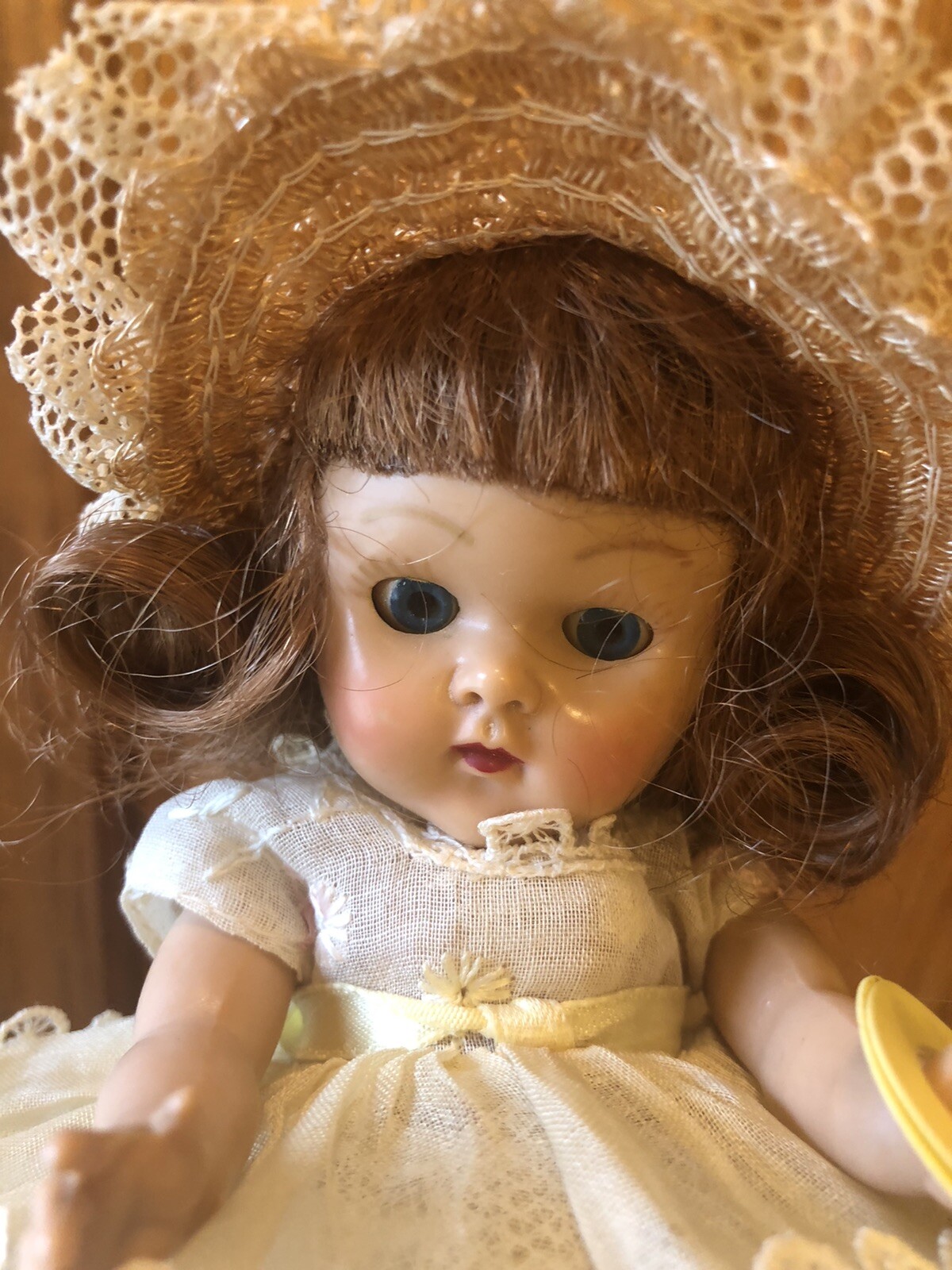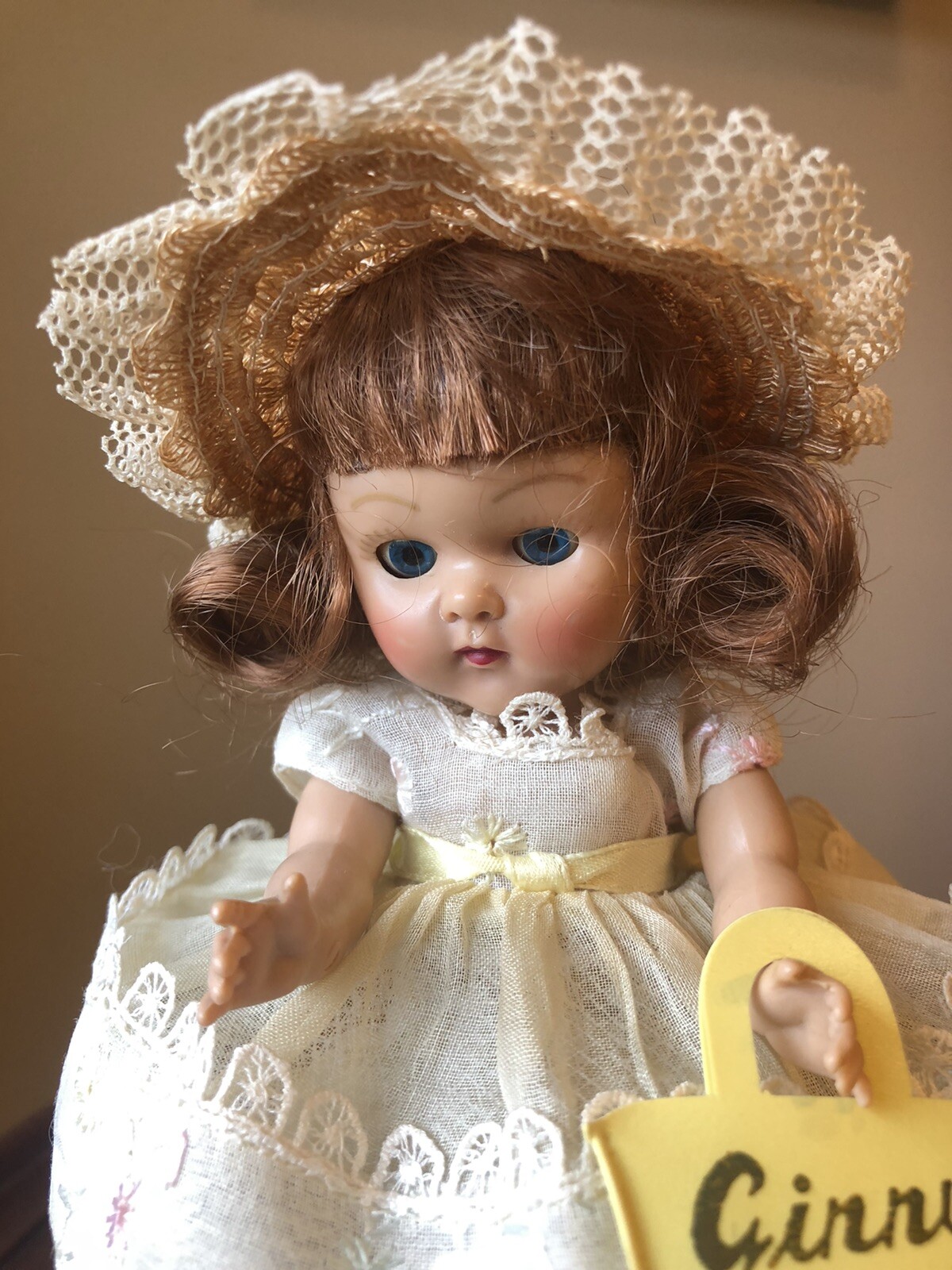 Характеристики
Country/Region of Manufacture
United States
Recommended Age Range
Collectible
This is a gorgeous all original Beryl from the Tiny Miss Series of 1952. This girl is very, very pretty and an excellent doll. She has blue eyes that sometimes stick, but move fairly easily with a tap. Her gorgeous tosca/auburn original wig is stunning with original set in a flip with bangs. She still has the original rubber band remnants from the factory around the back of her head (see pic of her without her hat). This is really an outstanding wig. Her face is lovely with blushed fever cheeks having a couple tiny light rubs, gorgeous lips, and she's very clean. She's well strung, and she holds poses easily. She has a wonderful even toned body. She is clean and free of any marks or damage.
She is wearing a Beryl dress in yellow organdy with yellow vintage bloomers. The dress came with various trims and in many colors of organdy; this particular version is embroidered with flowers. It is crisp and clean, barely handled, without damage. An original yellow satin ribbon tie is at the waist. Under the dress is a newer slip and vintage yellow bloomers. On her feet are very good white greek key center snap shoes with excellent snaps and straps, and vintage yellow rayon socks. On her head is an open crown straw hat trimmed with lace. She's carrying a yellow ginny purse, likely not original to the outfit since the logo purses showed up a year or two later.
She's a beauty; thank you for looking!