Whole Collection of TEAK Indonesian Antiques and Furniture Без бренда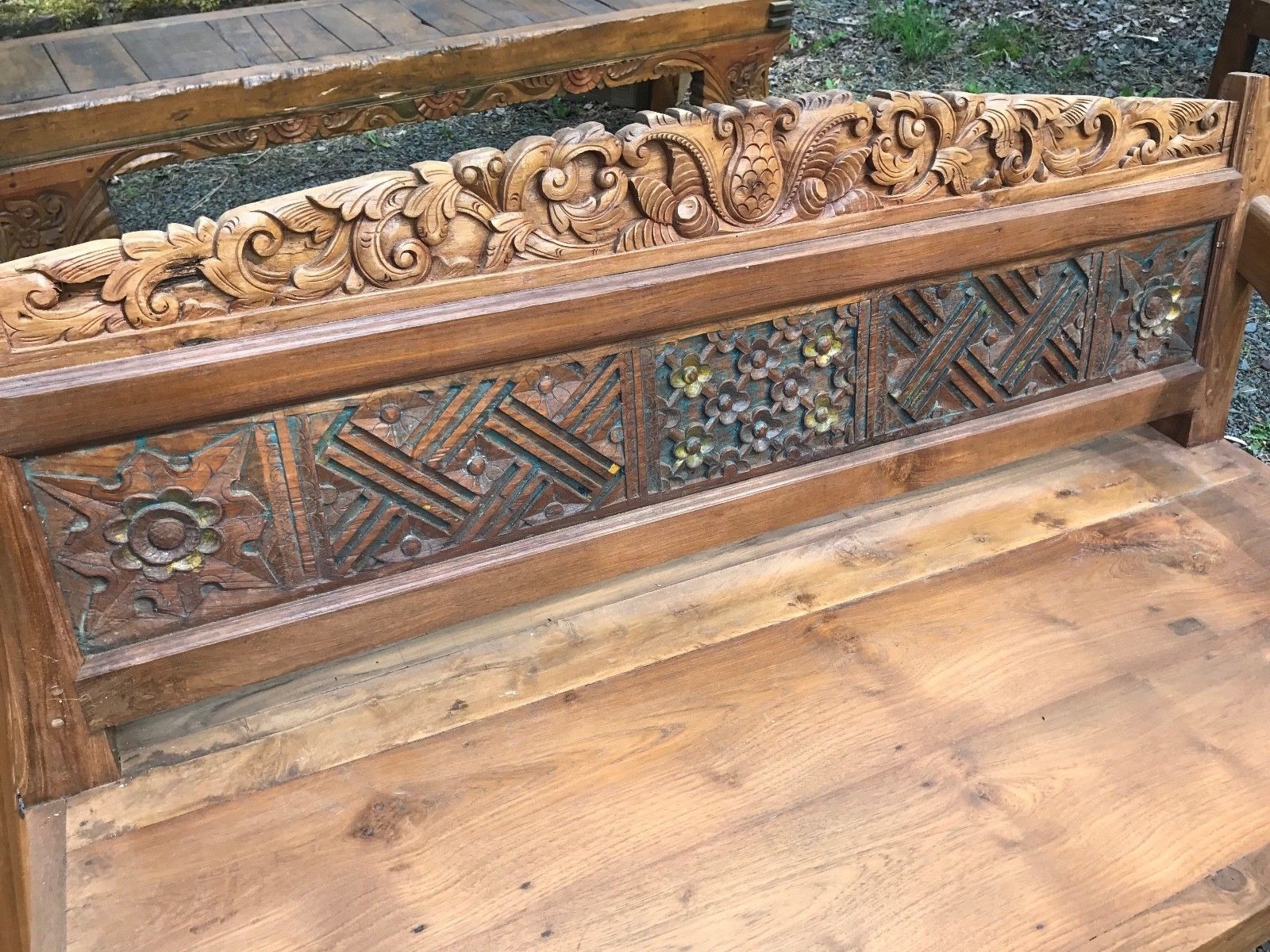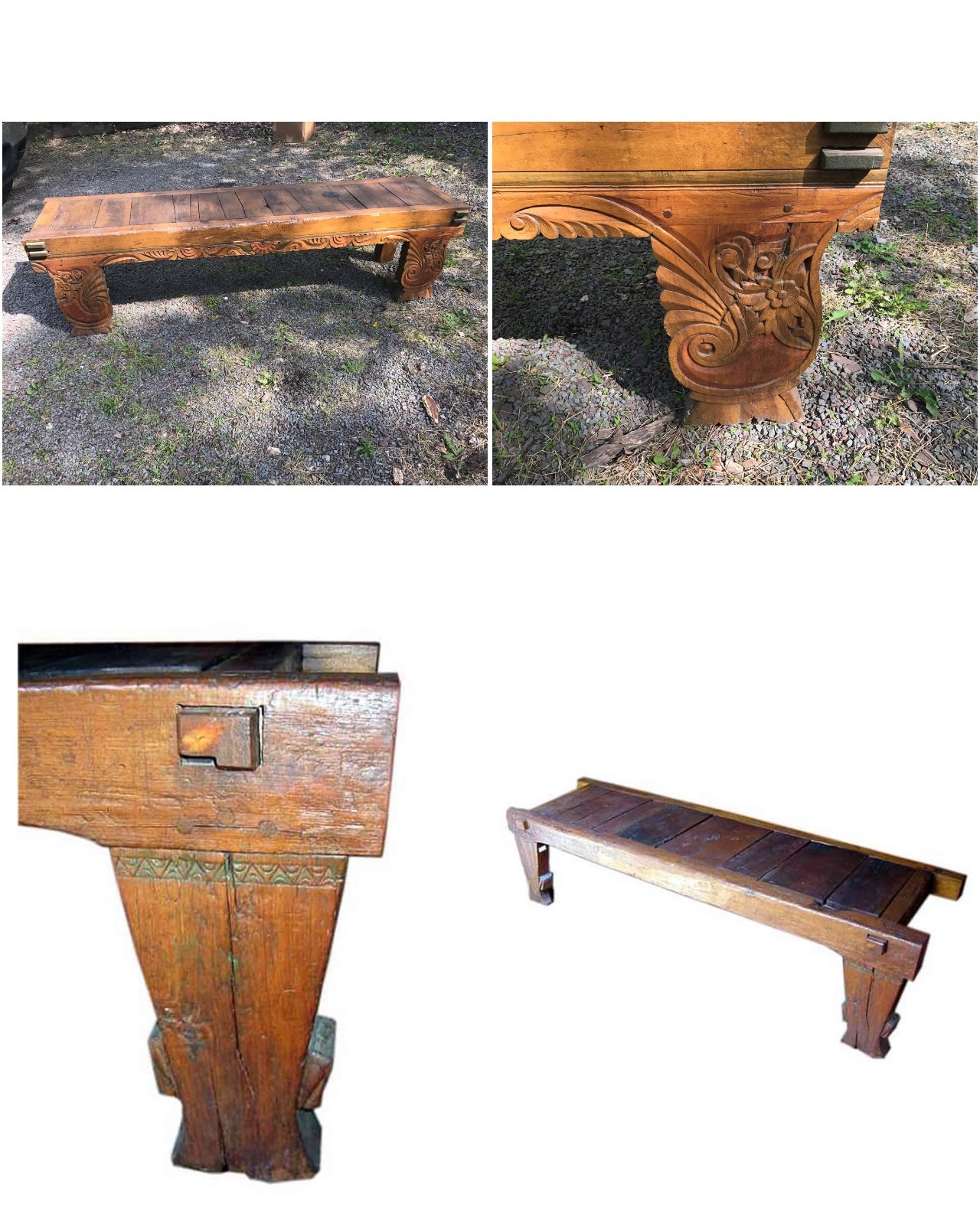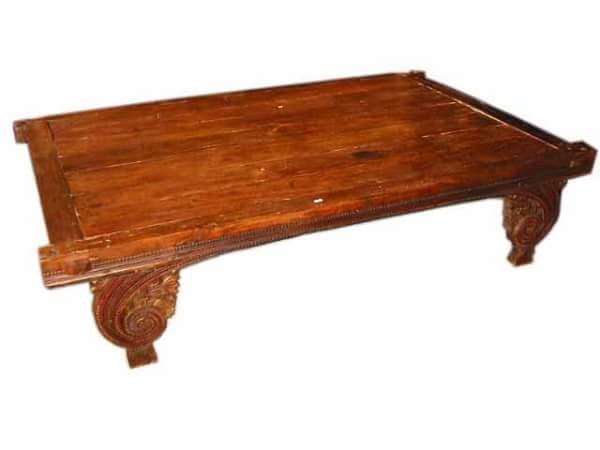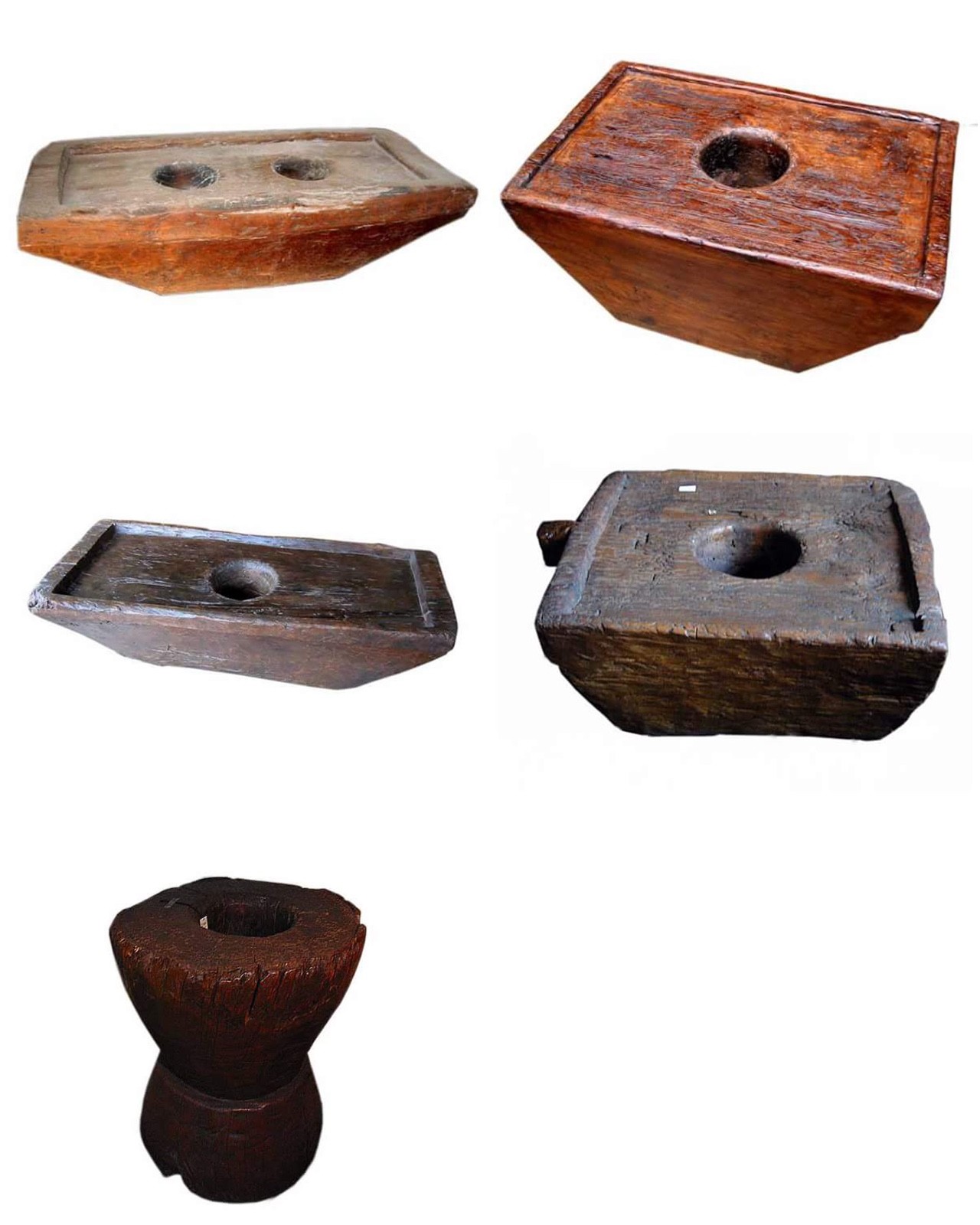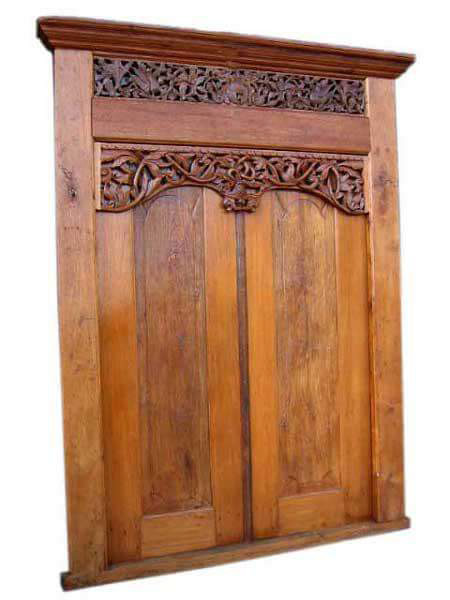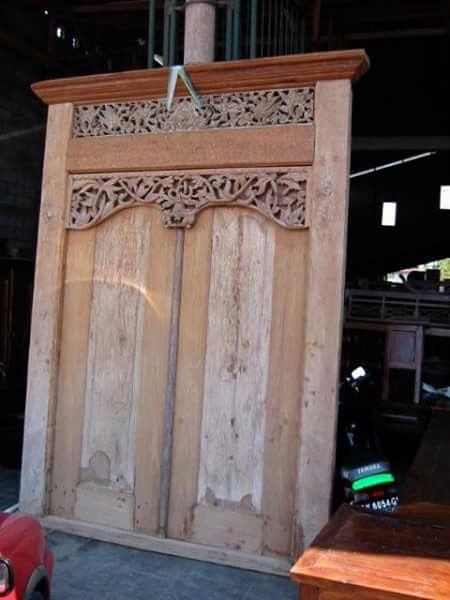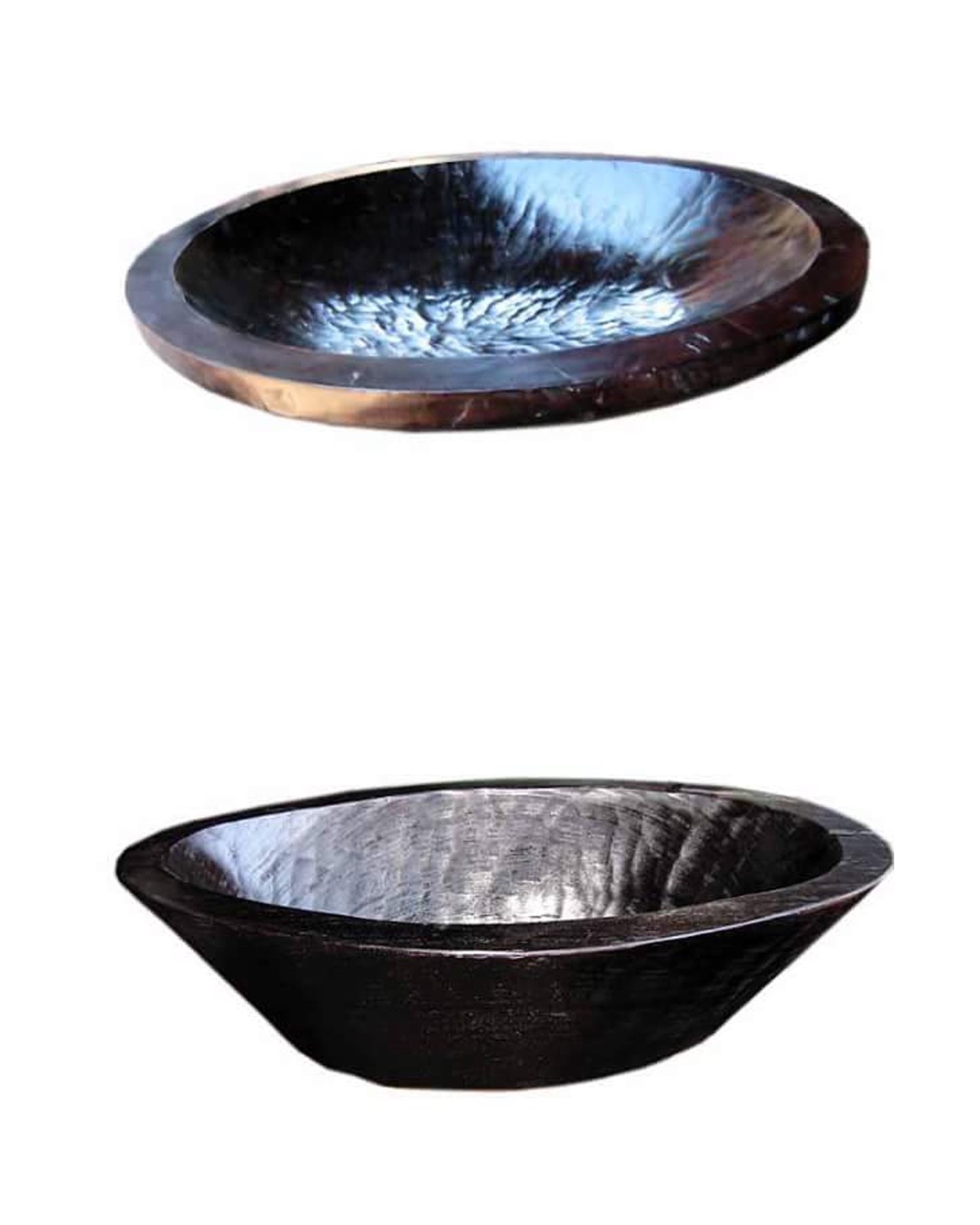 Характеристики
Original/Reproduction
Original
This listing is for a Collection of Indonesian Teak Antiques and Furniture. All of the items were imported from Indonesia.
These items will need to be picked up locally. I could also arrange seeing the items in person for anyone wanting to get a closer look. I would also consider delivering the items for a fee based on how far to deliver, cost of rental truck, hotel if needed and my time. (Probably between $500 and $1000)
I would also consider selling items separately to any serious inquiries.
All of the items are in good condition with consideration to the age of some.
The 8' Palm Trunks finish has faded in comparison to the pictures I posted but with a little bit of effort and some alcohol dye they will shine nice.
The same is for the door. The pictures show a before and after finish but the glossy finish has faded. The door is actually a 7 piece solid Teak item that just slides together and is held together by the top and bottom pieces and couple nails or screws. I don't have any exact measurements at the moment but It is around 6 or 7 foot wide by 8 or 9 foot tall.
Rare Antique 5' "JAMUR" Medicine Tables From Borneo. The whole table is Solid Teak. I am told the wood for these tables were carved by local inhabitants and created for the use of making medicine. I am no professional or even a credible sourse on the history of these items, but can tell you that it did come to America from Indonesia. The finish on this Mammoth hunk of wood is so smooth to the touch like no other piece of wood I had ever touched. It is extremely dense and because of this it weighs a lot. I do not know the exact weight but it does take at least two people to move. I would guess that it weighs in excess of 200 pounds but less than 275 pounds. I have been told that some people that have acquired such an item as this, have fitted the table with a Glass top using rubber shims to level the glass for a level surface and in some cases put other decorative items on the table below the glass as decoration.
Here is a list of whats included in this listing:
1- Antique Chest
4 - 8' Massive Hollowed out Palm Trunks
1 - Antique Teak Bench with Carvings
1 - Antique Teak Day Bed
4 - 3' Hollowed Out Palm Trunk Pots
5 - Antique Teak Rice Stompers
1 - Teak/ Bamboo topped Dining Table smaller
1 - Teak/ Bamboo topped Dining Table larger
2 - Antique Teak Medicine Tables
1 - Teak/ Bamboo topped coffee Table smaller
1 - Teak/ Bamboo topped coffee Table larger
6 Teak/ Bamboo Topped End Tables some with rustic legs
2 - Antique Teak Flat Bench?s
1 - Solid Teak Door with Carvings
2 - Antique Solid Teak decorative Bowls