Wine Glasses~Rhinestone Studded~Trinkware~Holidays~Weddings~Set of 2 Trinkware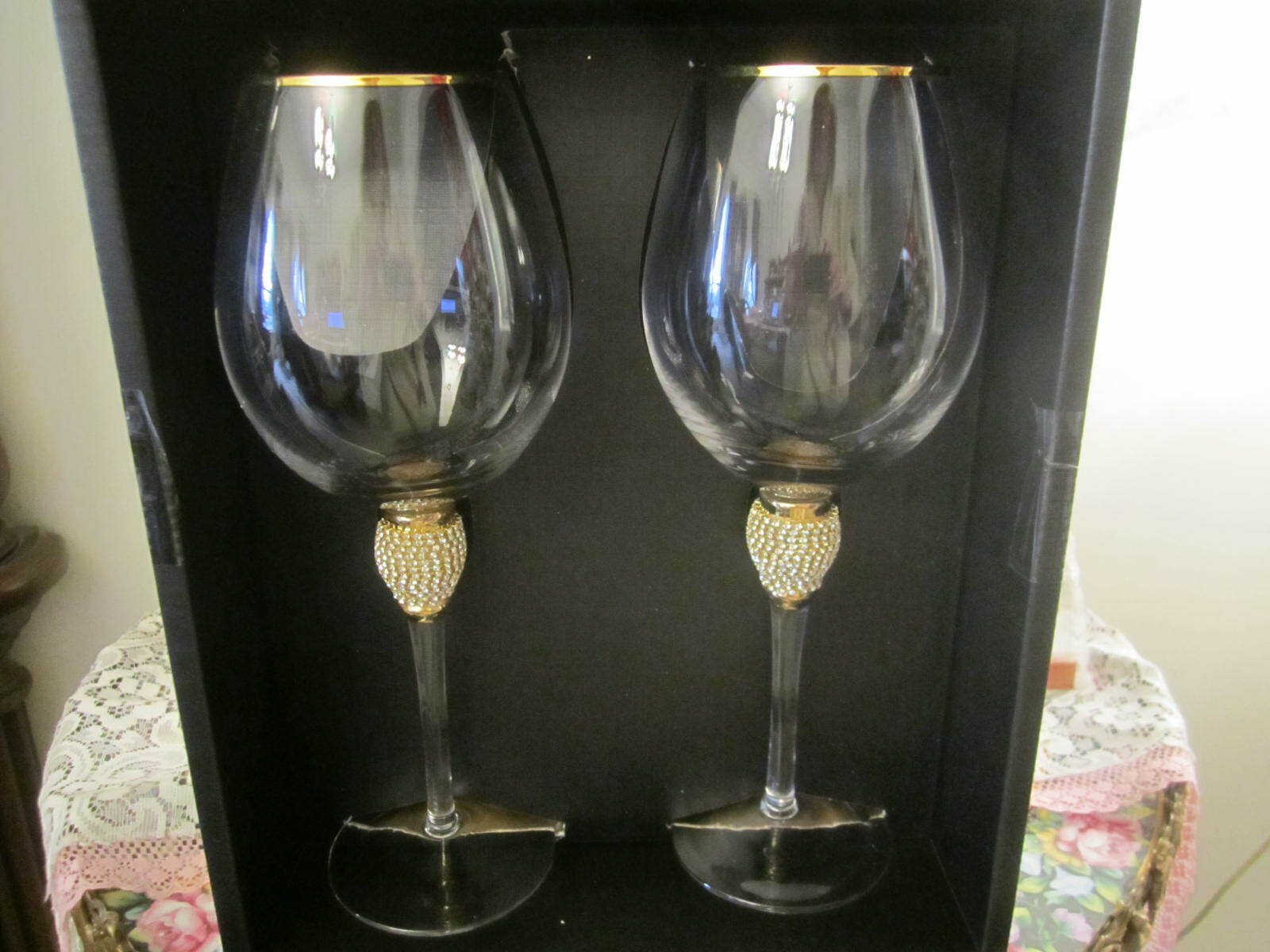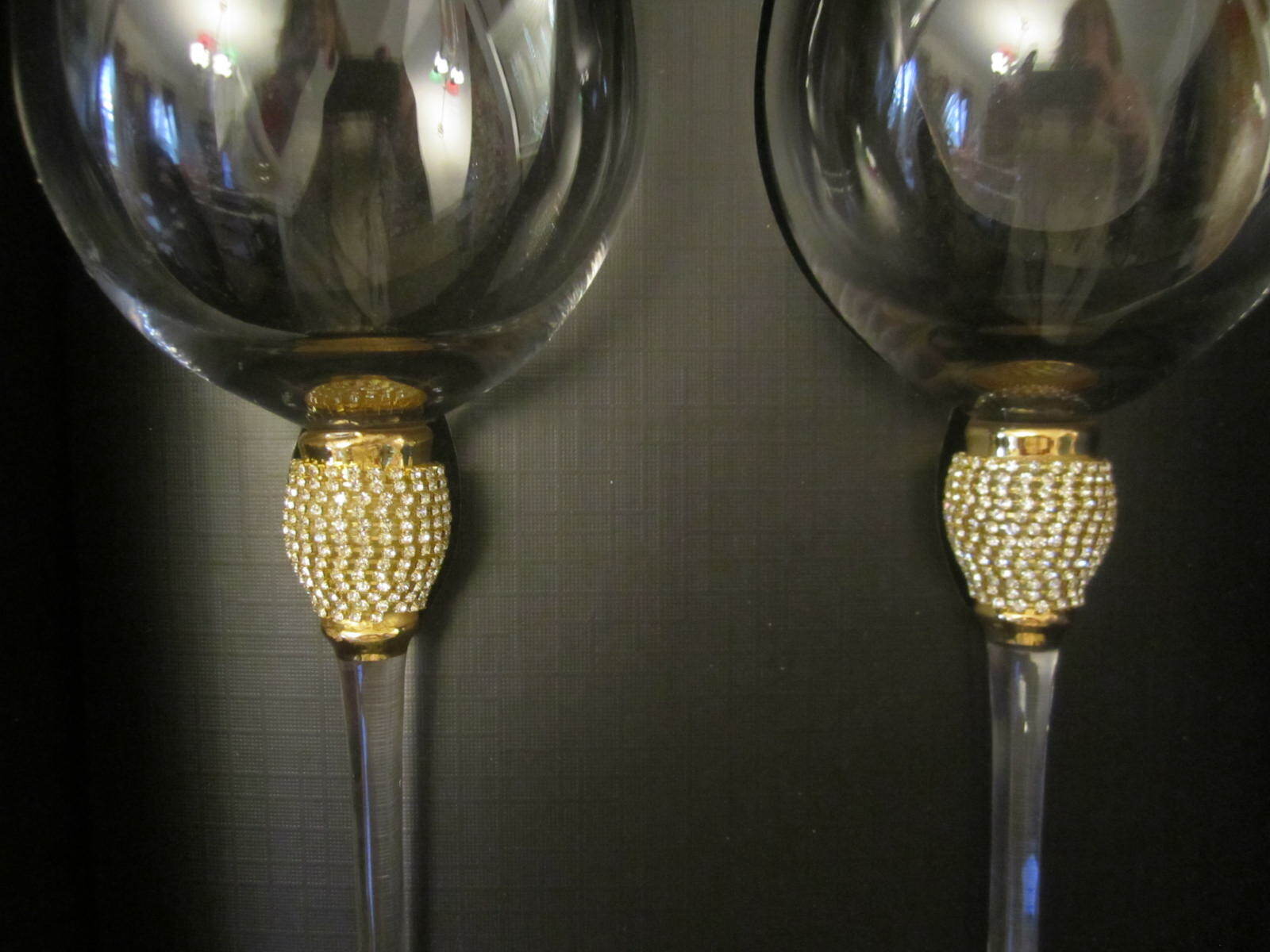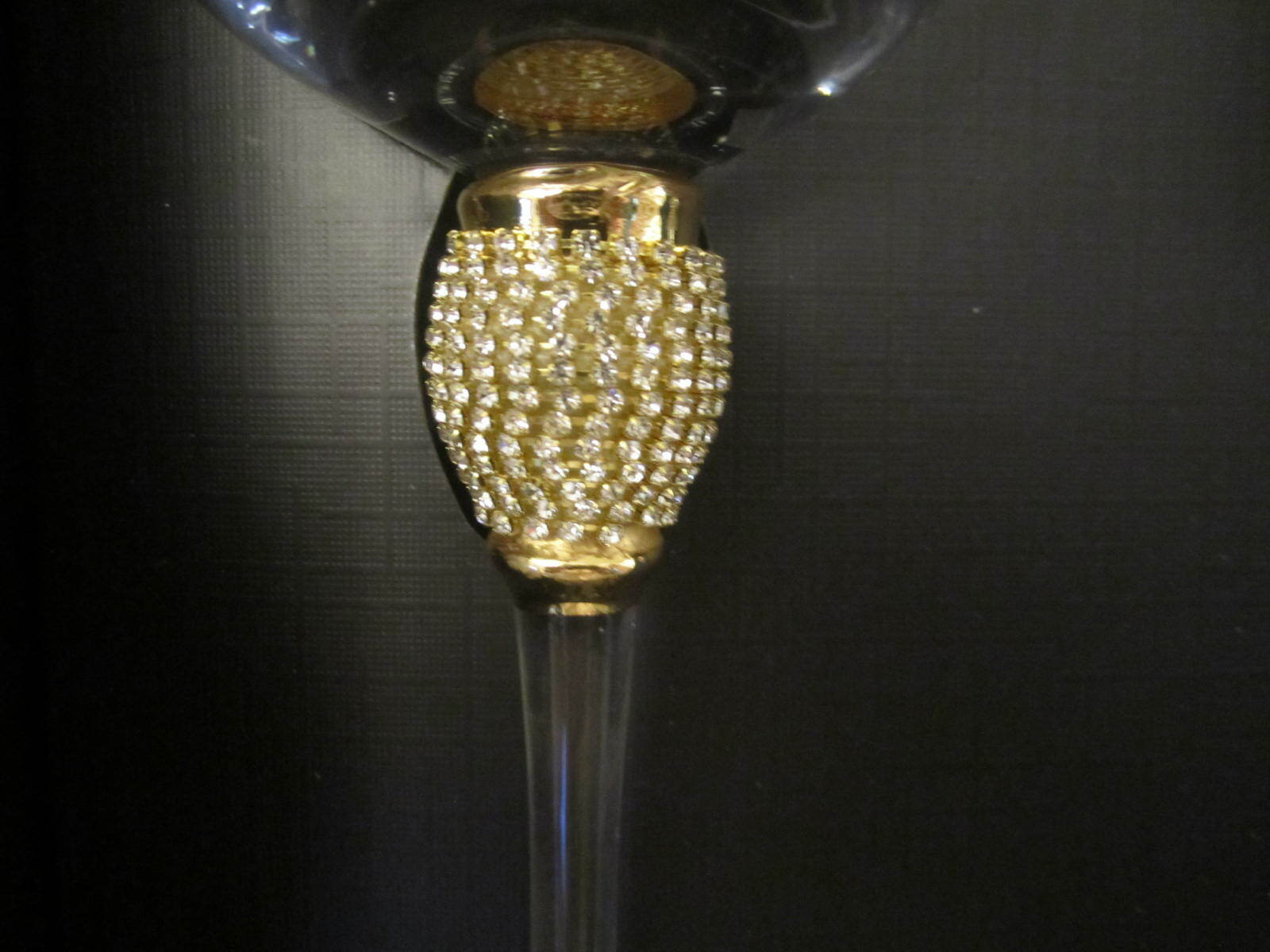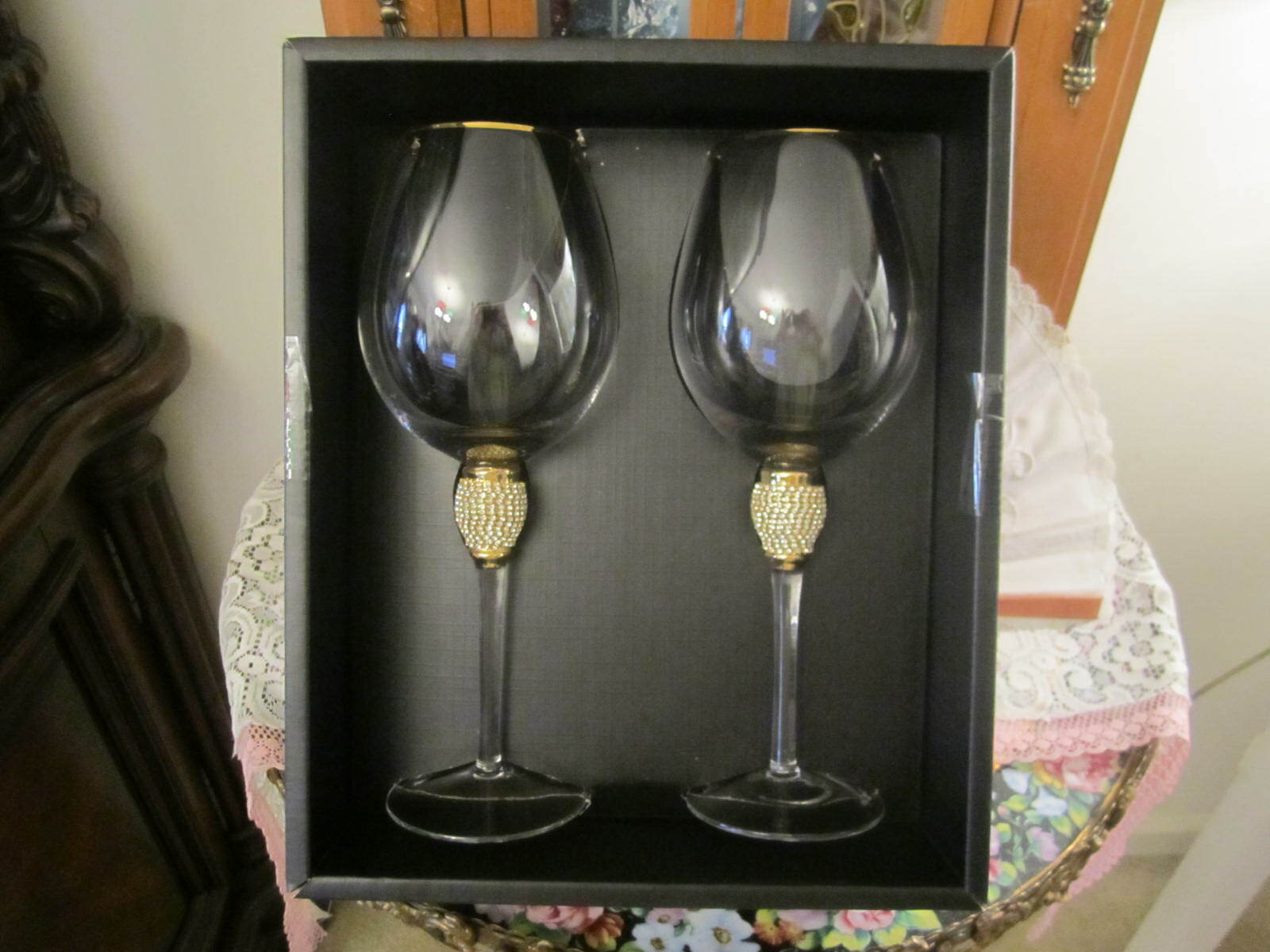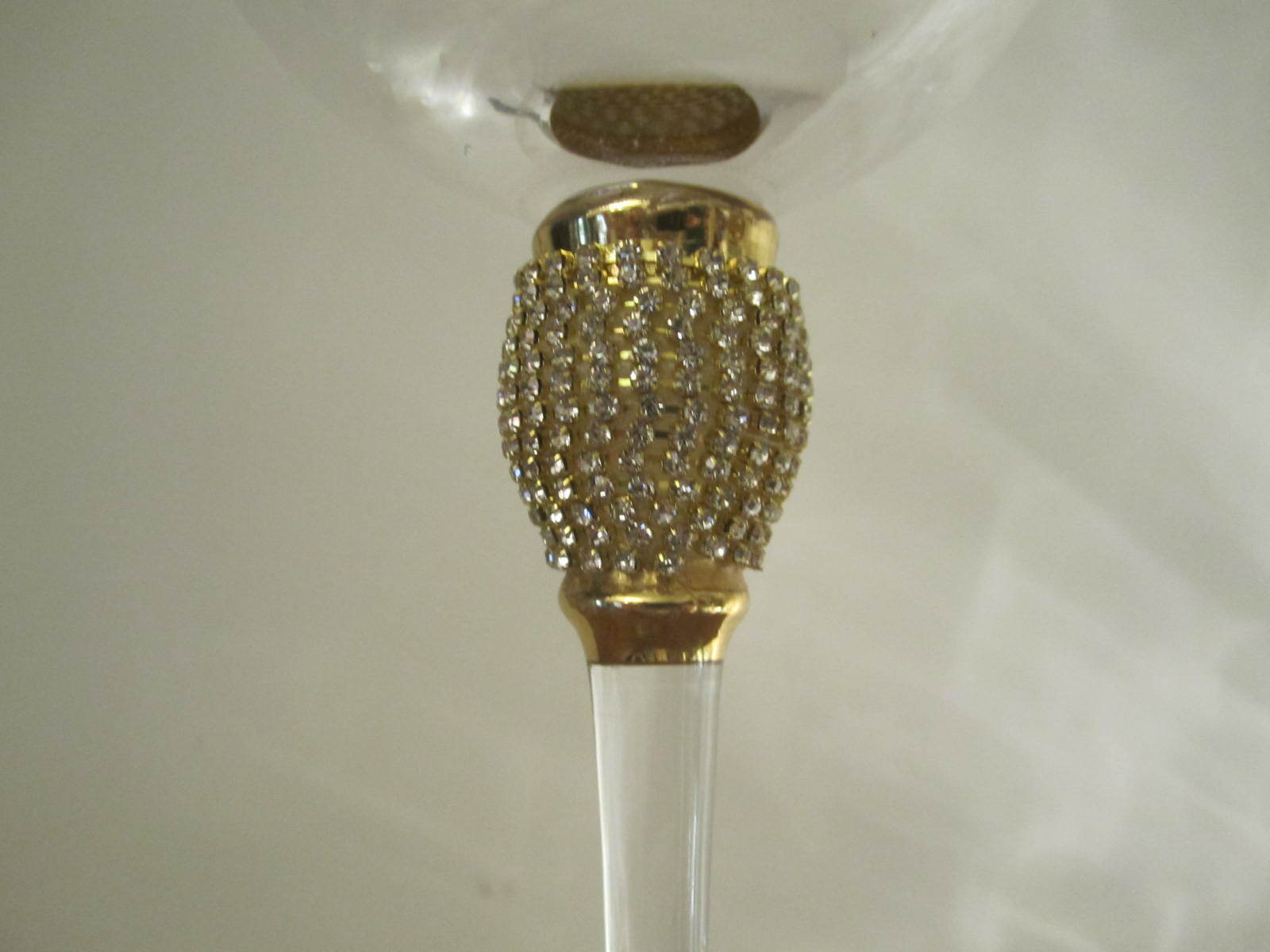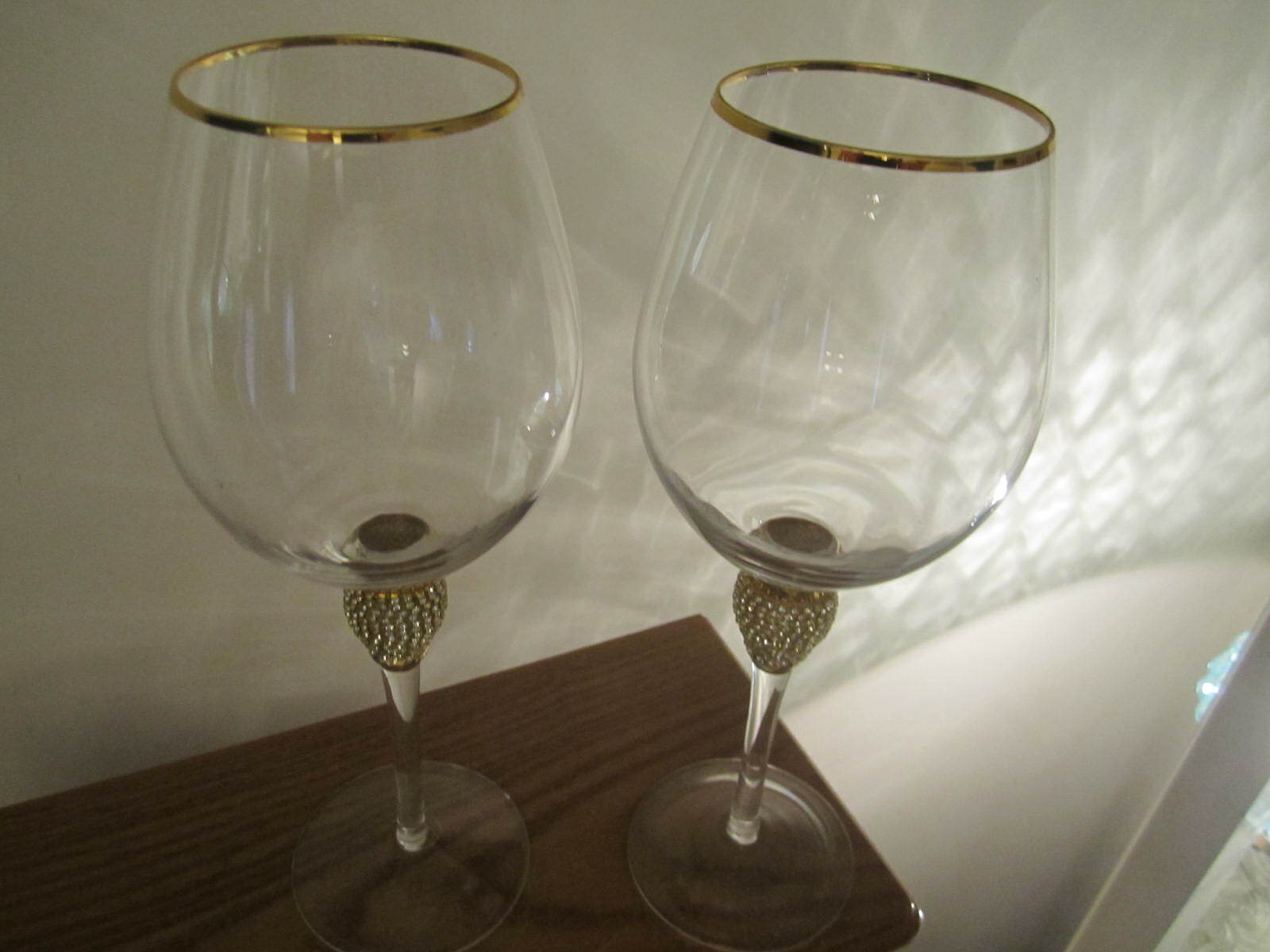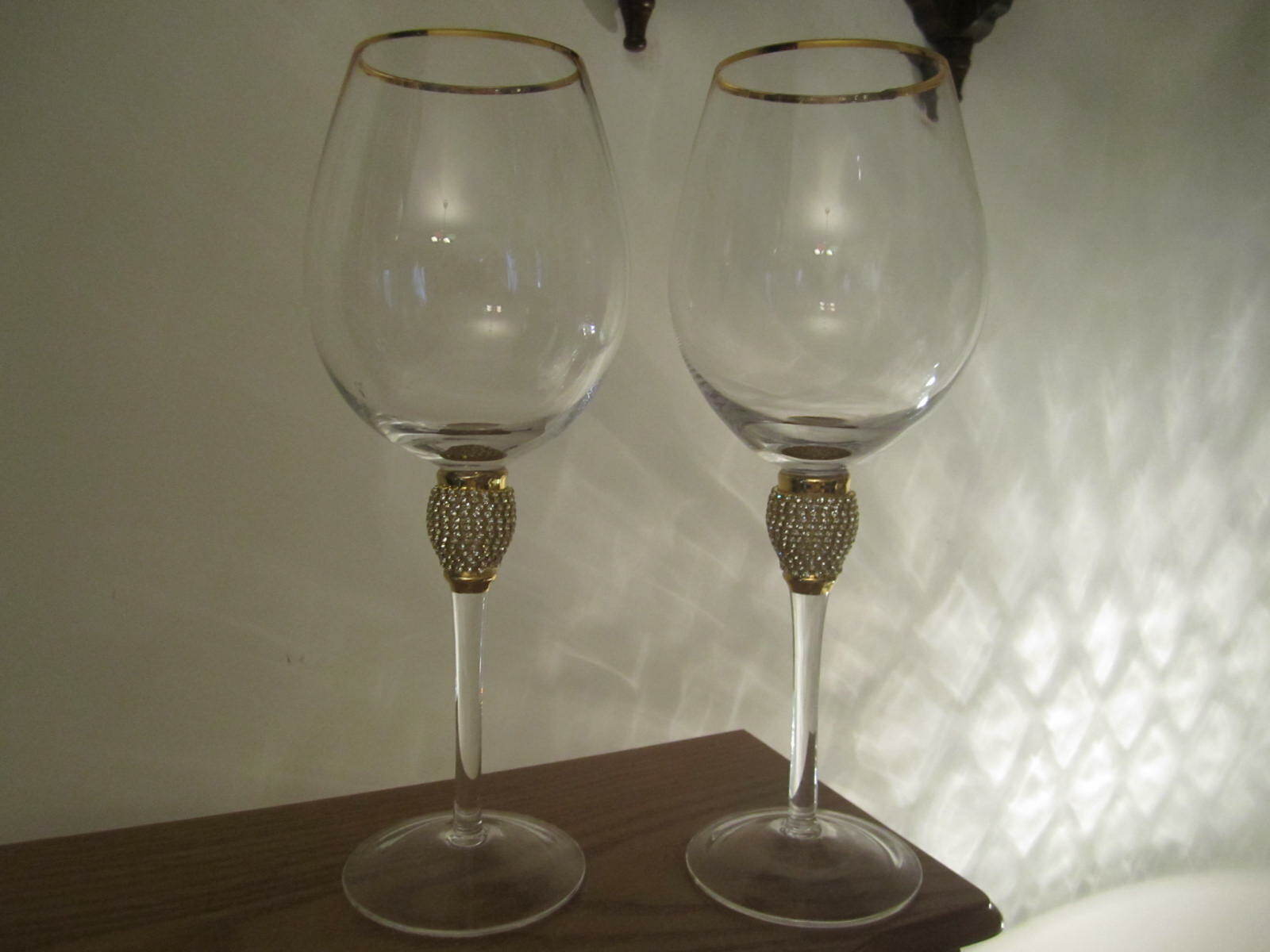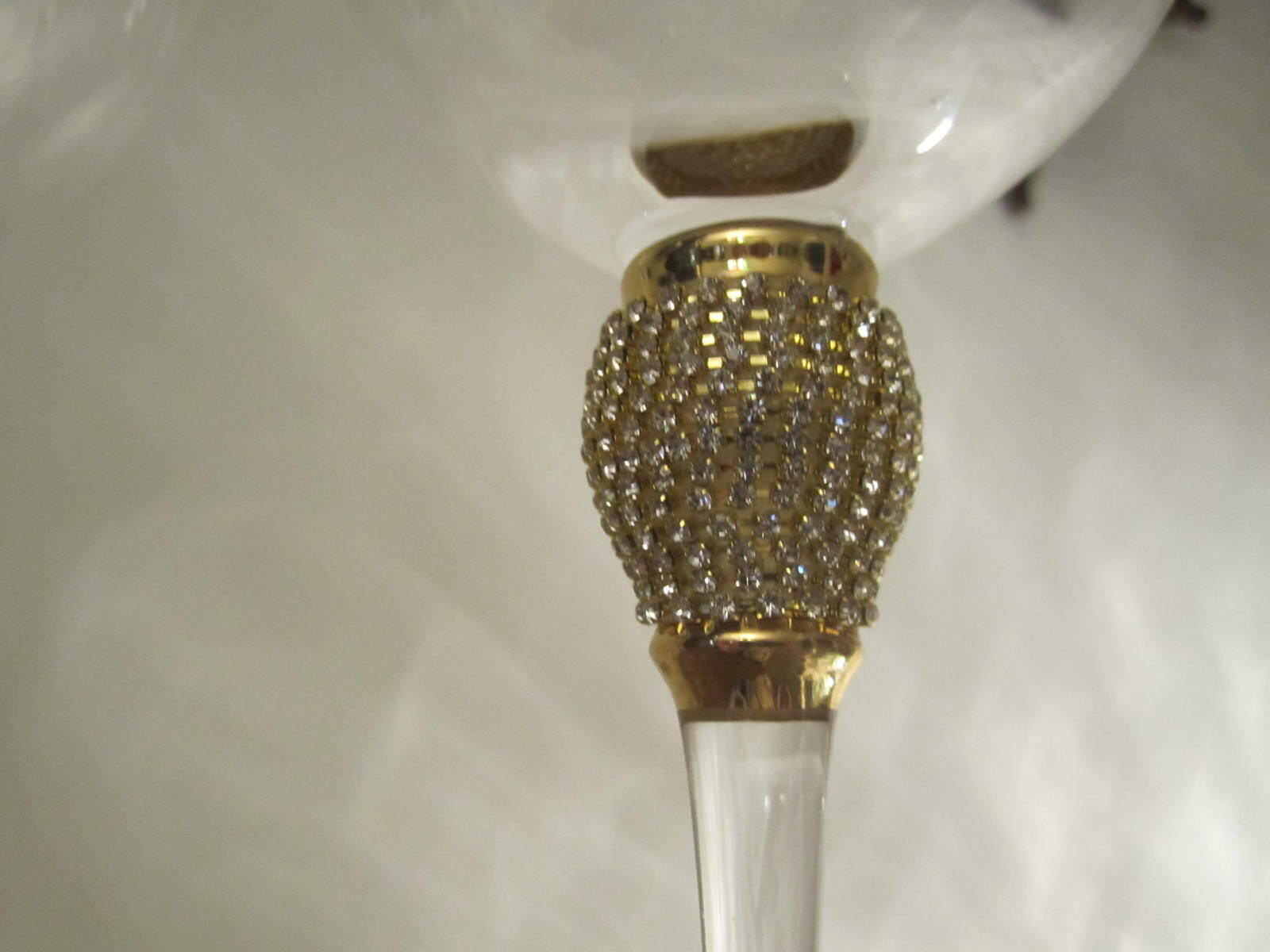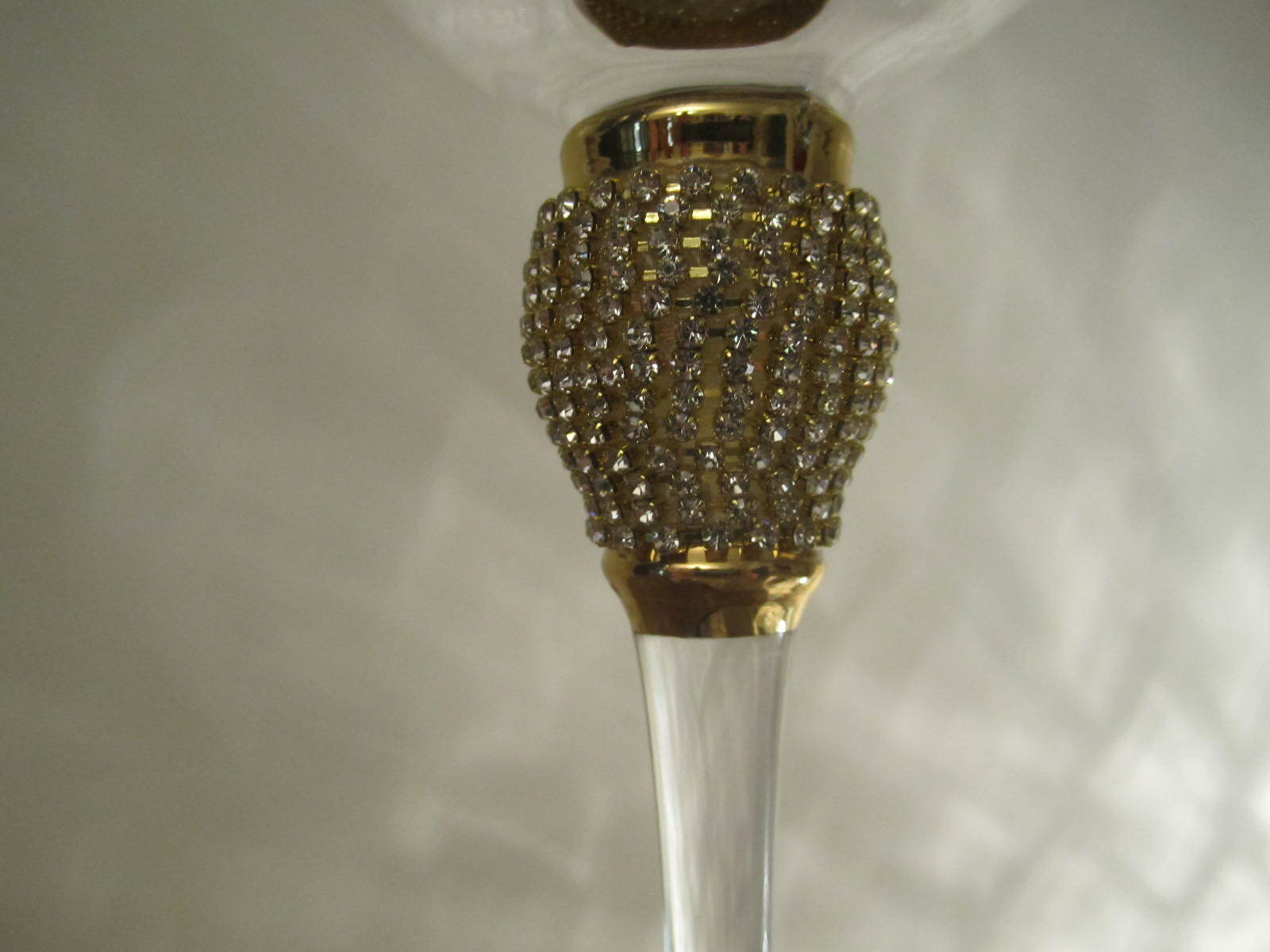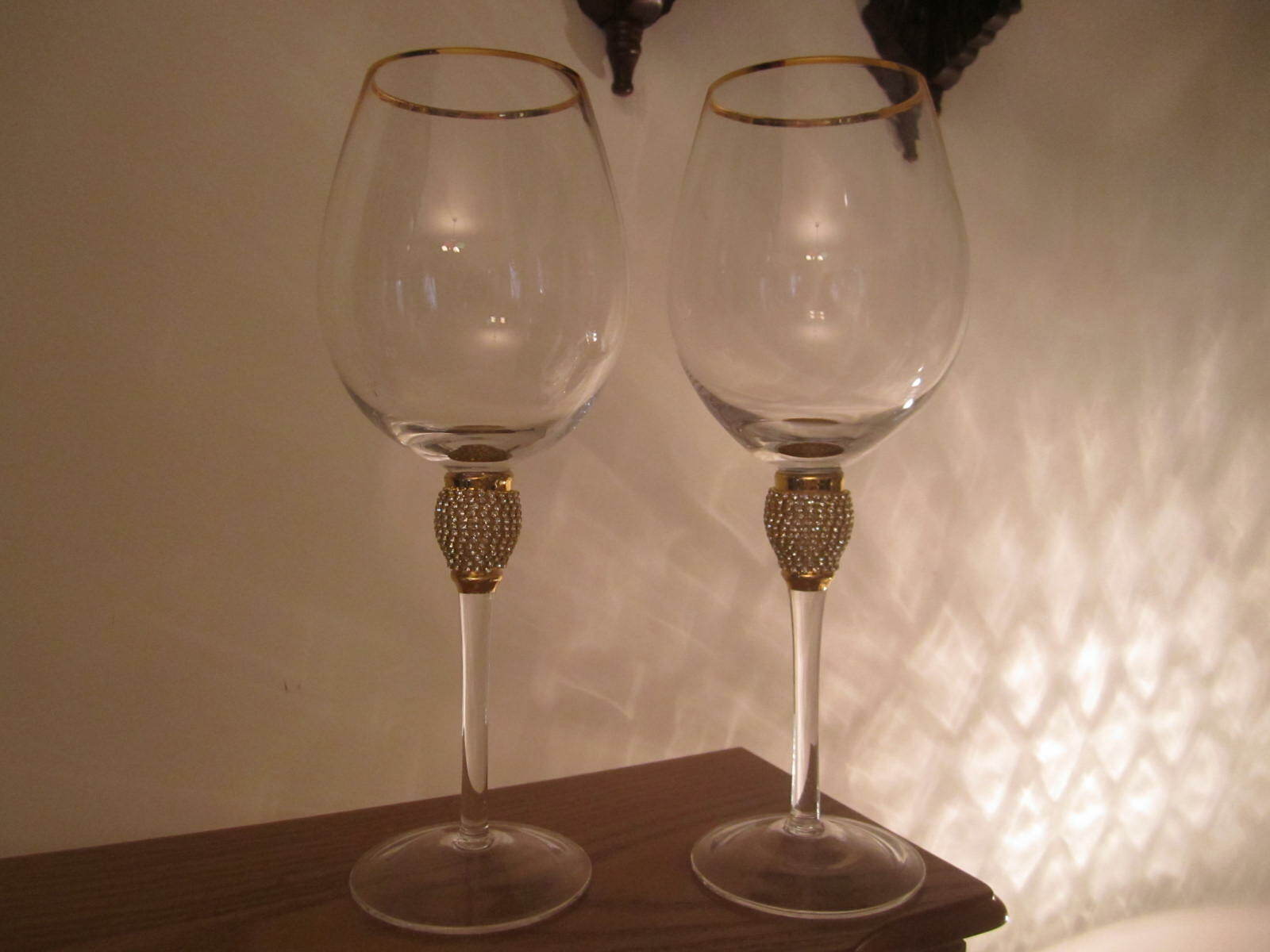 Бренд: Trinkware
Размер: 10" H x 3" Base x 2 1/2" Opening
Характеристики
Original/Reproduction
Contemporary Original
Product Details: Make a toast to excellent taste and grace! Drink in style with the best quality glassware from Trinkware. Serve beverages in glasses that show off your taste & style. A dazzling design provides an attractive table & makes entertaining and enjoying company merrier. Make every sip mean the most with sophisticated appeal.
• Elegant Design: A classic silhouette is made elegant with sparkling details and a gilded rim. With metallic rim details and diamond-like rhinestones that detail the top of the stem these glasses shine and sparkle. Crystal clear glass shines and lends liquids and alcohol a delightful appeal. You'll savor every taste whether you're enjoying a glass alone or hosting a special event. Enhance aromas and flavors with classic shapes that heighten your senses.
• High Quality: Make your tableware collection complete with quality-design glasses made from the finest glass. Crystalline glass lends a durable finish while decorative details and a long lasting touch of charm. A classic silhouette makes this dinnerware long-lasting and versatile and a timeless look transcends through the seasons.
• Perfect for Special Occasions: Impress your guests and make them feel like royalty with charming dishware that never goes unnoticed. Host special occasions and add a touch of elegance to any party. With shimmering decorative details these glasses lend dinners, parties and special affairs a touch of sentiment and style. This stemware makes any celebration special.
• Toast with excellence. Toast with Trinkware. Hand wash.
• CLASSIC WINE GLASS: Make a toast on reds, whites or any wine in these beautiful glasses. This large capacity, long stemmed glass is designed to be cupped and swirled.
• DECORATIVE DESIGN: Diamond like rhinestones detail the top of the stem and gold details the clear glass rim to create a stylish finish that makes any occasion special.
• PERFECT FOR PARTIES: Impress your guests with these fine wine glasses. Show off your impeccable taste for special occasions, dinner parties, holidays & entertaining.